Best Way To Download Torrent With Idm
Downloading anything with uTorrent is best and safe method. Many people including me always think why download speed for torrent files is low. Usually, I get 50% less download speed for torrent downloads when compared to normal download speed. uTorrent is the best third party software available to download torrent files. Whenever I'm downloading torrent files I face a dilemma to stop or continue it. I face this problem only because of download speed. So, I tried many tricks, made experiments on uTorrent settings and finally managed to increase torrent speed by 120%
Zbigz Best way to Download Torrent files using Internet Download Manager. Zbigz offers both premium and free service and it is widely using all over the world to download torrent files with IDM. Free users can is limited to download up to 8 GB in single turn where as there is no download limit for premium users. How to Download Torrent Files Using IDM. Boxopus also allows you to download torrent files not only through IDM but it also allows you to download files to your Dropbox. This also works in similar way as ZbigZ works, You have to simply upload a.torrent file or provide the magnet link of a torrent file.
Also Read: How to Download Torrent Files using Internet Download Manager IDM
Why Downloading with uTorrent?
Downloading large files with uTorrent is safe due to resume capacity.
It automatically starts stopped download's after restarting your computer without any single click.
It allows you to look contents inside downloading file before starting the download. This helps us mainly while downloading movies.
1. Frequently update P2P sharing client
Best P2P sharing client is uTorrent. Update uTorrent.exe whenever there is an update. Using old versions surely lowers download speed. Recommended to tick Automatically Update option in uTorrent settings
2. Download Torrents with high Seeds and Peers
Seed is the place where the complete torrent file is saved and serving across the web. Leecher is a person who doesn't have that file and joined seeds server to download it. In short, Leecher becomes Seeder when he download's entire torrent file using P2P sharing client. Peer is a Laptop or computer participating in Download action. To increase torrent speed always download torrents with high seeds and less Leecher. It is very few computers are downloading that torrent, while it is serving by more people.
3. Changing uTorrent Settings
Default settings in P2P sharing clients like uTorrent would suck slow connection networks. Modifying them would work like a magic and increase torrent speed.
Here are some modifications you need to make in uTorrent > Options > Preferences
Connection – Tick Add Windows Firmware exception
Bandwidth – Change Maximum upload rate to 500
Advanced – Set the value of net.max_halfopen to 80
BitTorrent – Enable Outgoing in Protocol Encryption
4. Optimal Settings
SG TCP Optimizer is a free utility software which is used to apply Optimal settings. It will change your networks settings and helps to increase torrent speed
5. Use Your Basic Knowledge
First test your internet connection form speedtest.net and note down your download and upload speed. If it is higher than download speed in uTorrent, you can apply these changes. Download single file and don't expect same speed when downloading multiple torrents same time.
Bonus Tips (Very Simple to Implement)
Right-click uTorrent in Task Manager (Ctrl+Alt+Del) and select Go to Details. Check Priority to High
Try connecting your laptop or PC directly to modem using LAN cable. Don't use Wi-Fi and also turn off Wi-Fi in modem.
Disable auto-updates in your PC settings.
Turn off Antivirus temporarily. (Best Antivirus for Windows 8 and 10)
Update your uTorrent Software to the latest version.
Choose a better ISP and upgrade your plan to a higher speed.
Over to You
Let us know which trick worked best for you to increase torrent speed? Comment below if you know any more tips and tricks to improve uTorrent download speed.
The internet is the biggest ocean of information. We can find anything on the web and download it on our computers, but having the best download managers for windows pc is necessary.
It can be anything easily with few search strings. Every web browser has their integrated download manager for helping you download the files quickly. But almost every web browser has the fairly basic download manager, which is not much helpful for downloading big files. So, we recommend you to use the Best Download Manager apps for Windows to download big files.
There are many free and paid Download Manager software programs available for the Windows operating system. You can choose any one of them and enjoy downloading big files without any hassle. In this post, I am going to share some of the best file download manager software for Windows pc. I've used all these apps personally and highly recommend you to choose one.
Best Download Managers for Windows PC
Internet Download Manager
Almost every one of you knows about the Internet Download Manager. The Internet Download Manager is undoubtedly the best Download Manager app for Windows. I've been using the IDM for years, and it never disappointed me. The IDM can download the big files with ease, also you can use IDM to download a torrent and you can see the interactive progress bar of the download.
The IDM comes with Pause and Resume option for most of the download. So, you can pause and resume the downloads as per convenience. The IDM is not a free to use software. It can be utilized as a Trial for 30 days, but later you've to pay the small amount for the lifetime license of this software. All I can say it that it is worth to buy Internet Download Manager.
FlashGet Download Manager
The FlashGet download manager is the second in our list. The best thing about this download manager is that it is Free-to-use. It is lightweight and comes with many useful features like scheduling the download, pause and resume options, etc. The user interface of this app is pretty straightforward.
The FlashGet is one of the best free-to-use file downloaders. It comes with theme support so that you can change the themes of this software. Also, it supports various file transfer protocols, helping you to download files from any site and server.
JDownloader
The JDownloader is another free download manager software for Windows based computers. The JDownloader is an open-source software program. With JDownloader, you can download any files quickly. Also, it allows you to pause and resume the added downloads.
The great thing about this fantastic software program is that it changes the IP address while downloading if any Downloading service has blocked our original IP address from downloading the files at full speed. So, this feature is helpful for us to download files from any file-sharing services without compromising on the speed.
The JDownloader is a minimalistic file download manager for windows. If the user wants, then he can download many customizable themes for the JDownloader for free of cost. You can download JDownloader from this link.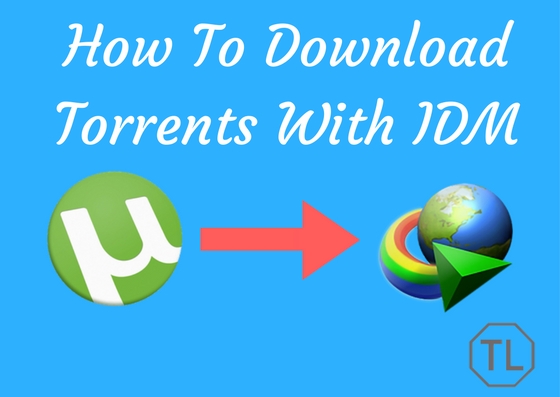 Update: JDownloader 2 Has Been Released for Better Usability & Features. So try it out!
Orbit Downloader
The Orbit Downloader is another popular download manager for the windows in our list. The Orbit Downloader can allow you to download contents from the third-party music streaming and video streaming websites like Netflix, Pandora, Spotify, etc.
The Orbit download manager comes with the support to almost every file transfer protocol like HTTP, FTP, MMS, RTSP, and others. If you are downloading any file from the third-party file sharing sites, that are known for speed throttling, then you should use orbit downloader for the same. This software increases the speed of the files we are downloading from file-sharing sites. And yes, it is free to use software.
Read Also – 10+ Best Webcam Recording Software Programs
Download Ninja
The Google Chrome's default download manager is not sufficient to download large files from the internet. But, you can use a Google Chrome extension to do the same, in a quick way. The Download Ninja is a download manager extension for Chrome on PC. You can install the Download Ninja on the Google Chrome and start using it to download large files with ease inside the chrome.
This Chrome Extension Replaces default Chrome download manager. Also, it comes with features like pause/resume of the downloads, themes, and multiple language support. It is a great option for those who don't want to install a standalone download manager.
Also read: How to Block Websites on Google Chrome
Microsoft Download Manager
If you are looking for a small and simple-to-use download manager, then try this one from Microsoft. The Microsoft Download Manager is one of the smallest download manager made for PC, by Microsoft. It is now available to download for all Windows versions.
This software is merely 2MB in size and capable of downloading large files with ease. This download manager from Microsoft is not featuring loaded but comes with pretty basic functions, which are essential for any file download manager software. You can download this software from the official download site.
Also read: How to Keep Third-Party Softwares Updated on Windows
EagleGet
The EagleGet is another great free download manager for Windows operating system. The EagleGet is not much popular download manager, but it has some unique features that others are missing. With the EagleGet, you can accelerate download, download the Big files quickly and have simple yet interactive User interface with customizable themes.
I loved the availability of the Themes for EagleGet. Also, the Batch Download and Browser integration is the fantastic feature. If you are looking for a light-weight download manager with customizable UI, then the EagleGet is the best one from the crowd.
Final Words
There are many download managers available for the Windows. It is quite confusing to choose from this list. If you ask me about the best download manager, then I'd name the Internet Download Manager. If you have some money to spend on the IDM, then you should spend on IDM.
But, if you are looking for a free download manager to download files, then the EagleGet or FlashGet are the best. They are stable and comes with many useful features.
I hope you liked this post. If you know any other Download Manager that we missed in this list, then please comment down below to let us know.
About Author: Swaraj Nandedkar
Best Way To Download Torrent With Idm Pc
Hello,
How To Download Torrent Files With Idm
Whether you believe it or not I have purchased IDM subscription a long time ago and meanwhile, I tried many other download managers but did not get satisfied with any. According to me, IDM is best for downloading files directly and Vuze for downloading torrents. At the end of the day, it all comes down to which software your prefer the most. No hard feelings!